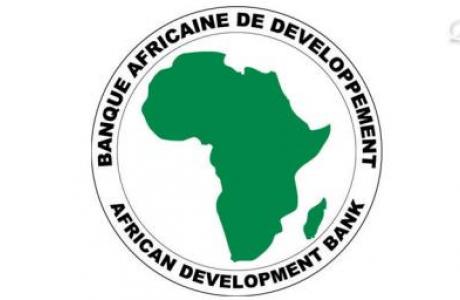 African Development Bank (AfDB) – Established in 1964, the African Development Bank is the premier pan-African development institution, promoting economic growth and social progress across the continent. There are 80 member states, including 54 in Africa (Regional Member Countries). The Bank's development agenda is delivering the financial and technical support for transformative projects that will significantly reduce poverty through inclusive and sustainable economic growth.
Job Title: Senior Investigation & IT Forensic Officer
Job Type: Full Time
Qualification: MBA/MSc/MA
Experience: 5 years
Location: Côte d'Ivoire
Grade: PL5
Position N°: 50071276
The Complex
The President plans, supervises and manages the business of the Bank Group. Under the direction of the Boards of Directors, the President conducts the business of the Bank and the African Development Fund and manages operations and activities in accordance with the Agreements establishing the ADB and the ADF.
The President supervises several Departments and Divisions including Office of the President; Independent Development Evaluation Department; Office of Integrity and Anti-Corruption; Compliance Review and Mediation Department; Secretariat to the Sanctions Appeals Board; Administrative Tribunal; Office of the Auditor General; Group Risk Management Function Directorate; General Counsel and Legal Services Department; Communication and External Relations Department; Ethics Office and Office of the Secretary General & General Secretariat.
The Hiring Department
The Office of Integrity and Anti-Corruption plays an integral role in achieving this mandate by protecting the Bank's corporate image and reputation, and improving the continent's investment climate through the deterrence, prevention and reduction of fraud, corruption, staff misconduct and other harmful practices within the Bank Group.
The Investigations Division, has the overriding mandate to undertake unhindered investigations into allegations of corruption, fraud and other malpractices in Bank Group Financed Operations and conduct investigations into allegations of misconduct involving staff members of the Bank.
The Position
The Senior Investigation & IT Forensic Officer will be responsible for conducting Computer Forensic seizures, analyses and technical support in investigations into allegations of fraud, corruption, other sanctionable practices, and misconduct involving Bank Group Staff, with regard to Bank Group financed operations, administrative budgets and misuse of Bank resources.
Duties and Responsibilities
Under the supervision and guidance of the Division Manager, the Senior Investigation & It Forensic Officer will:
Conduct and otherwise assist in preliminary inquiries into allegations of fraud, corruption or misconduct as the needs of the division require and ensure confidentiality of the process
Review and analyse allegations and whistle-blowing information to determine relevancy and reliability, conduct sensitive interviews and other investigative research activities
Assist in coordinating and conducting pre and post investigative activities including analysis and prioritization of new allegations and whistle-blower information
Undertake investigations and deliver highest quality related investigative work product
Prepare Investigation Reports relating to investigative findings, discuss and defend the findings, conclusions and recommendations
Prepare Management Implication Reports resulting from internal control weaknesses giving rise to the occurrence of an investigative event
Advice and support Investigators on IT and IT Forensic matters
Provide technical support on requests coming from within the Bank and from Member countries and other MDBs on fraud and corrupt activities
Define, propose and integrate various technological solutions to enhance IT-based intelligence gathering and preventative measures
Carry out computer forensic examinations to be admissible as evidence in tribunal proceedings such as: – capturing and seizing electronic data
Analyse electronic data and computer storage devices, i.e. hard disks, tapes, etc. – tracing computer usage and history from OS logs and application files etc.
Maintain the hardware and software in the computer forensic laboratory and keeping abreast with technical developments in digital forensic equipment, software and techniques
Managing and conducting missions to capture and seize electronic data
Manage and assure backup of electronic evidence in the forensic laboratory
Perform tool testing for updated forensic tools against standard forensic data
Prepare detailed reports of forensic examinations
Advice and support investigators of the Division and, on request, Regional Member Countries by providing expertise in computer forensics
Undertake system and network administration tasks to support the operations of investigators of the Division in a networked environment
Conduct field work, controlling evidence and data collection and reviewing documents and information gathered in the course of an investigation to ensure that investigation objectives are achieved, that evidence is protected, and adequately support the findings, conclusions and recommendations of the investigation
Prepare Quarterly Activity Reports containing the status of allegations, preliminary reviews and assignment progress for the attention of the Manager – Investigation Division.
Contribute to special initiatives/projects and undertake other ad hoc assignments upon demand
Selection Criteria
Including Desirable Skills, Knowledge and Experience:
Hold at least a Master's degree (MSc) in Information Security, Computer Science, Information Technology or related field
At minimum of five (5) years of relevant post qualification experience, with at least three (3) years of demonstrated IT forensic work
Certification in any computer forensic software is advantageous
Integrity, good judgment, fairness and discretion in dealing with staff and external parties
Knowledge in essential aspects of computer security in multi IT areas: database, development, network, operating systems, IT security, specific applications security, etc
Knowledge of Digital Forensic Software
Substantial experience in IT Forensic and investigative works, preferably investigations relating to fraud and corruption in public or private sector, such experience may include criminal prosecutions or defense work, internal fraud/corruption and/or misconduct investigations in a corporate or government setting, tracing stolen funds etc
Excellent communication and presentation skills, both oral and written; proven ability to clearly and concisely prepare, present, discuss and defend issues, findings and recommendations at senior levels and to produce complex and compelling briefs, reports, papers, etc
Excellent interpersonal skills, including the ability to work effectively in a team/task force as participant or team leader and with senior officials internally and externally
Strong interviewing skills, capacity to influence and win the confidence of difficult witness
Ability to work independently and manage challenges
Competence in IT Forensic software and techniques
Ability to communicate effectively (written and oral) in English or French, preferably with a working knowledge of the other language
Competence in the use of the Bank's standard software applications (Word, Excel. Power point)
Method of Application
Interested and qualified candidates should APPLY HERE
Deadline: 9th June, 2017